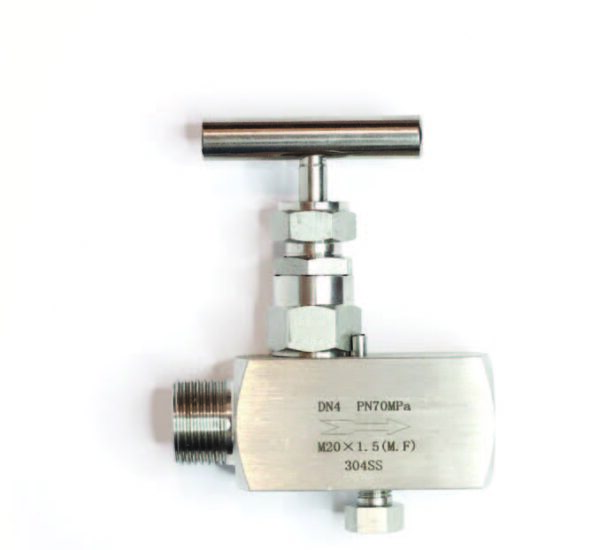 Shut-off valve UAM
0.00 ₴
The product is available on request. Ask the manager for the cost.
Pressure gauge valves are shut-off valves installed on a branch line from the main pipeline to take media and monitor their condition by installing a measuring device on the valve.
The design of the product is adapted to high pressures and conditions of discharged media.
The scope of application is comparable to the use of high-pressure coupling valves in the oil refining, mining, and other industries related to the transportation of mixtures of liquids and gases.
Description
Main technical characteristics
Naming

Conditional pressure, MPа

Connection to the pipeline

UAM-4-10

10

Fitting

Coupling

UAM-4-35

35

UAM-4-70

70

UAM-4-105

105
Connection thread
Inner

Outter

Inner

Outter

Inner

Outter

М12х1,5
G1/2
G1/2
G1/4
М20х1,5

G1/2

М12х1,5

G1/4
G1/2
М12х1,5
М20х1,5

G1/4

М12х1,5
М20х1,5
G1/2
М20х1,5
М20х1,5

М12х1,5