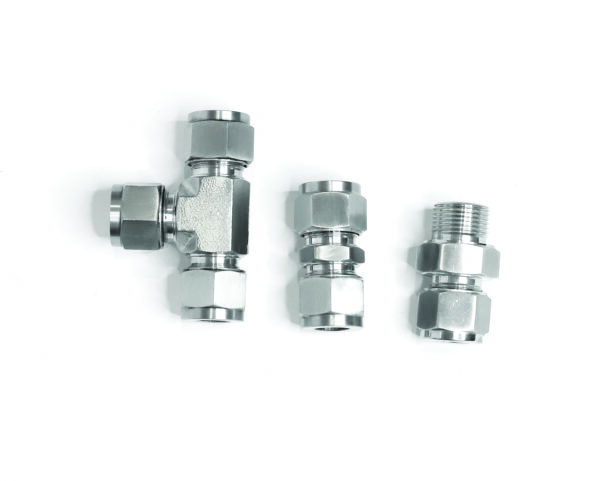 Fitting UAM
0.00 ₴
The product is available on request. Ask the manager for the cost.
Fittings – are a connecting part of the pipeline, which is installed for branching, turning, transitions to another diameter, as well as if necessary, frequent assembly and disassembly of pipes. Let-Lok connections eliminate the need to use additional sealing measures such as sealing strips, plastic sealants, etc. even at the maximum pressure values. Installation of a standard connection takes about 40 seconds and does not require special tools. All connections allow multiple bulkheads, which may be necessary when performing routine maintenance.
Description
Material: stainless steel
Size range: 1/16″ to 2″ and  from 2 mm to 50 mm
Maximum working pressure The maximum working pressure is determined by the maximum working pressure of the tube used (up to 670 bar)
The fittings are designed for use in both inert and aggressive environment.