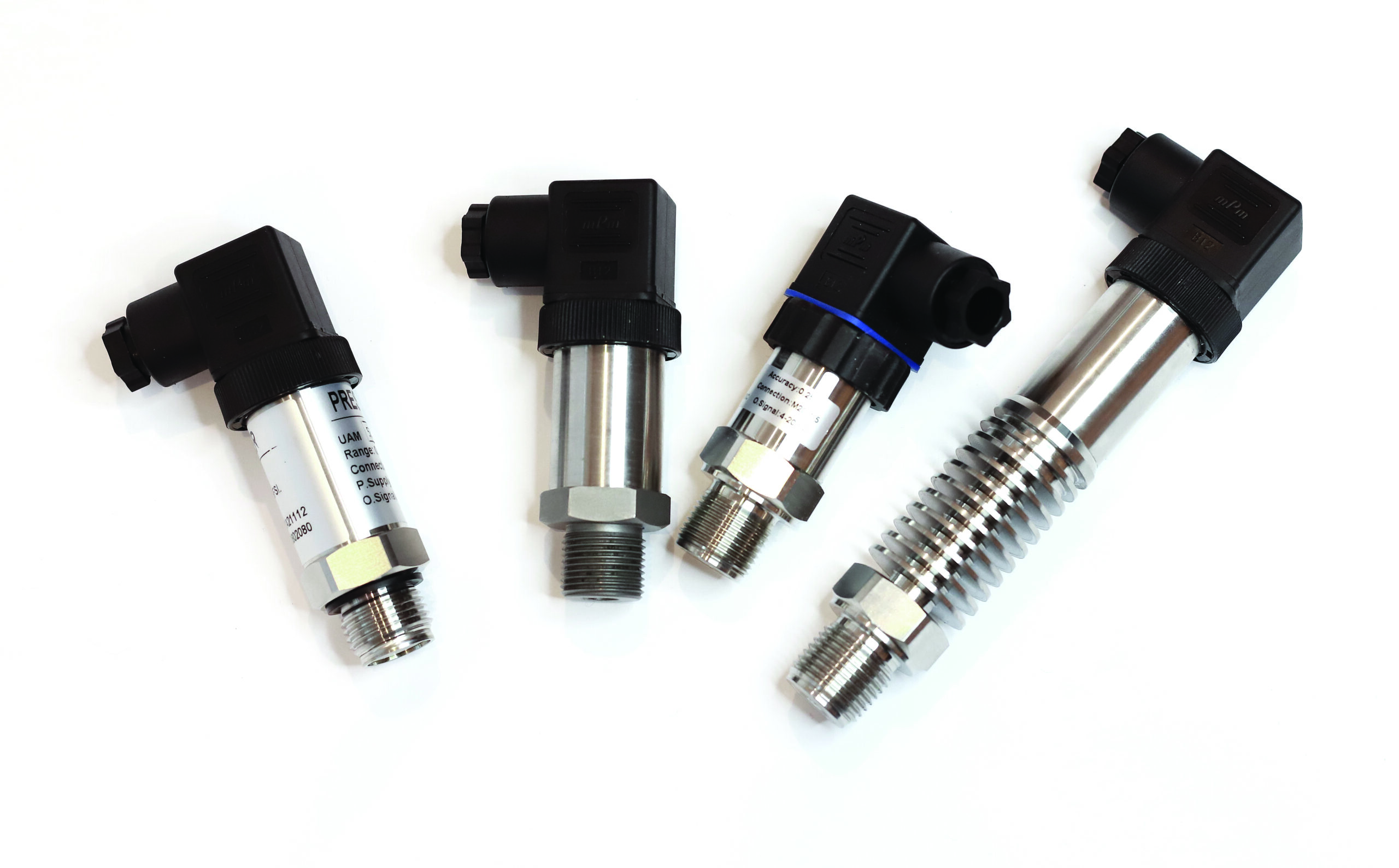 Pressure sensor PTU
0.00 ₴
Ask the manager for the cost.
П
PTU pressure transmitters (hereinafter referred to as the devices) are designed for continuous conversion of overpressure and/or underpressure, pressure difference of liquids, gases and steam into a unified electrical signal of direct current.
The devices can be used to measure various types of pressure depending on their functional purpose and are used in various industries.
The principle of operation of the devices is as follows: the measured pressure is sensed by the membrane of the measuring part and transmitted to the sensing element of the strain gauge. Under the influence of pressure, the elastic element of the strain gauge deforms, changing the resistance of the strain gauges located on it. The electronic module converts this change in resistance into an electrical signal of DC current or DC voltage.
Description
Case material: stainless steel
Model
Measuring range, MPa
The value of the maximum permissible inaccuracy reduced to the measuring range and variation, %
Degree of protection (IP)

Thread

532 (the simplest model, a silicon or ceramic sensor)

From 0 tо 60
0,5; 1,0
IP65
М20х1,5

G1/2

Flange connection

533 ( a universal, the most common model, silicon sensor)

From -0,1 tо 100
0,2; 0,25; 0,5
536 (model with cooling, can be used at temperatures up to 200 °C)
From -0,1 tо 100
0,2

537 (model with frontal membrane for viscous, crystalline and particulate environments that can clog the pressure channel of a conventional process connection)

From -0,1 tо 10
0,5; 1,0
538 (differential converter)
From -0,1 tо 6
0,25; 0,5
548 (model in a field protected case, can be supplied with an indicator in the case)
From -0,1 tо 100
0,25; 0,5
On request, units of measurement can be ordered in kgs/cm²; bar, atm
On request, the thread of the fitting can be any other.
The list of available interfaces and types of output signals of the devices:
– unified electrical analogue signal of direct current from 4 mA to 20 mA;
– unified electrical analogue signal of DC voltage from 0 to 5 V, from 0 to 10 V
The devices are powered by a DC voltage of 12 V to 36 V.